Withnail And I is one of the most famous films about drinking. The characters use bars as shelters to discuss their life situation in. These places are where much of the action happens. Throughout the course of the story the two characters enjoy alcoholic beverages at a number of pubs. When inside them they often get into misadventures.
In the first act, Withnail and the unnamed "I" character are inside a London drinking establishment, talking about their financial issues. While walking through the pub "I" becomes paranoid that they will be beaten up by a rough looking gentleman. In orde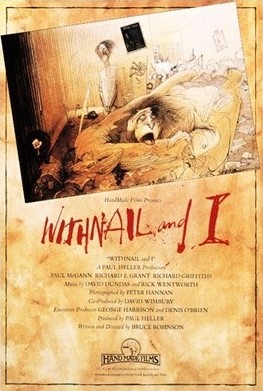 r to prevent this situation, Withnail has a chat with the man. This only makes him more angry so the two main characters decide to run away.
The story sees them take a holiday to Penrith in Cumbria. They find a pub here that is run by a retired military man. They get on with him very well. However, things take a darker turn when a poacher enters. Withnail ends up offending him and as a consequence of this they spend several of the next scenes fearing for their lives.
---
---