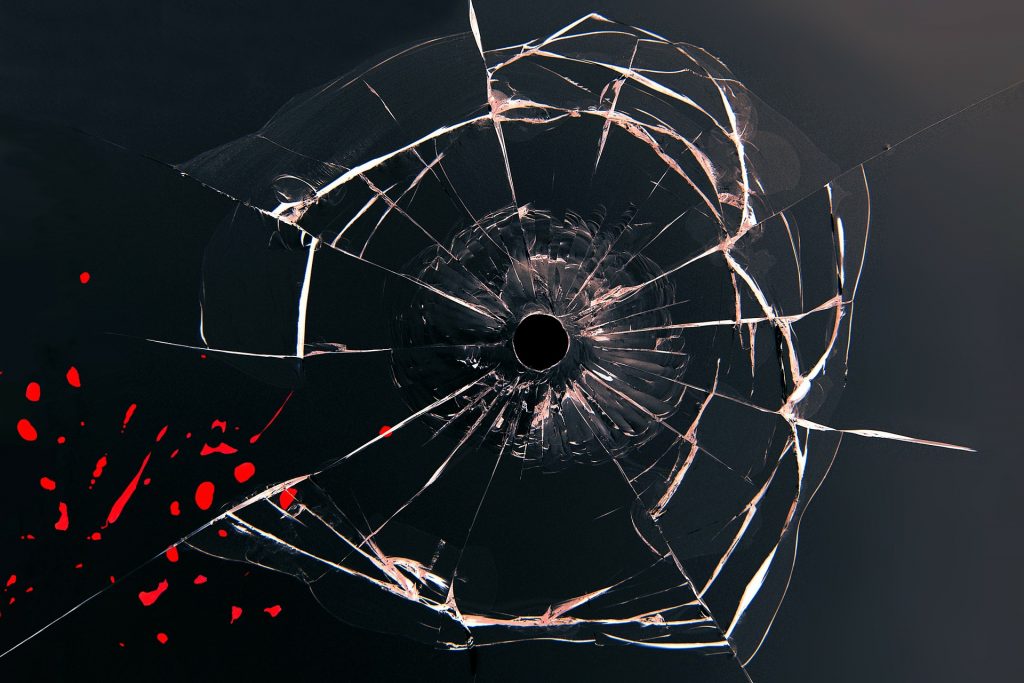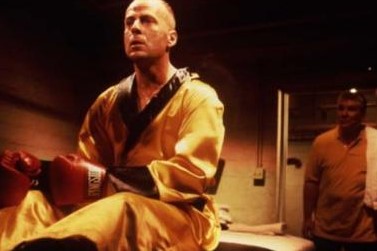 Jack Rabbit Slim's
Pulp Fiction is a film written and directed by Quentin Tarantino. It depicts a series of interconnecting stories. During one of these, Vincent must entertain his bosses wife Mia. She decides to take him to a themed restaurant.
Jack Rabbit Slim's is a restaurant that focuses it's theme on the 1950's. The waiters are all dressed as famous people from this era. These include Marilyn Monroe, Buddy Holly, Ed Sullivan and James Dean. Mia and Vincent are served by Buddy Holly who is played by a depressed looking Steve Buscemi.
The tables are in the shape of cars from this decade. This is likely a reference to the numerous movies that would begin with couples alone in cars. There are even posters of some of these movies dotted on the walls of Jack Rabbit Slim's.
The theme is also extended to the food and drink being served. For instance, the milkshakes come in flavours such as Sammy Davis Junior and Jerry Lewis. Vincent remarks that these drinks are tasty but overpriced.
The burgers being served can only be served either "bloody" or "burnt to a crisp". Mia orders a bloody one so the audience gets to see what these look like. Despite sounding unappealing the meal is in fact fairly well cooked.
In The Movie
Rock songs play in the background while p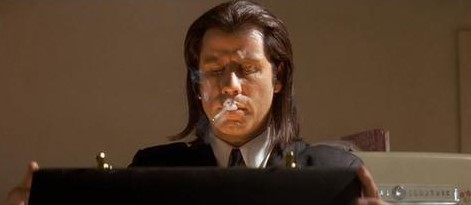 atrons enjoy their courses. This completes the overall 50's vibe. The colour scheme is mostly red, white and blue: the same colours as the US flag. This scheme can be seen on the furniture, walls and even the menus.
Since this film is set during the 1990's smoking is still permitted in restaurants. Jack Rabbit Slim's is no exception in this regard. Mia takes advantage of the smoking policy and can be seen with a cigarette in her hand for most of the time in the eatery.
While sitting next to each other it becomes clear that there is an attraction between Vincent and Mia. The restaurant serves as a romantic setting for their first evening together. They share several conversations and end up enjoying each other's silence. Mia mentions this and it informs the audience that they are having an important connection.
This moment is disrupted when a member of staff announces that Jack Rabbit Slim's is having a twist dance off. It is not mentioned how often these competitions take place inside the restaurant. Vincent and Mia end up taking part in this.
The scene of the two of them twisting is one of the most bizarre moments of the entire film. The song being played is Never Can Tell by Check Berry. The actor starring as Vincent is John Travolta. His dancing in Jack Rabbit Slim's is clearly a reference to a scene in his famous film Saturday Night Fever.
---
---