Different Bars
It's a Wonderful Life is a Christmas film made in 1946. It stars James Stewart as a man who feels great despair one year during the holiday season. The story flashes back to reveal events of his life leading up to the present day.
The film presents us with two separate timelines. In the protagonist George Bailey's original reality the bar he frequents is owned by a man called Martini. George helped this man to afford his own home, which also allowed him to prosper and start his bar business.
When George is transported to a version of reality where he never existed he finds that the bar is owned by a man named Nick. This shows George that without his assistance, Martini would never have become a ba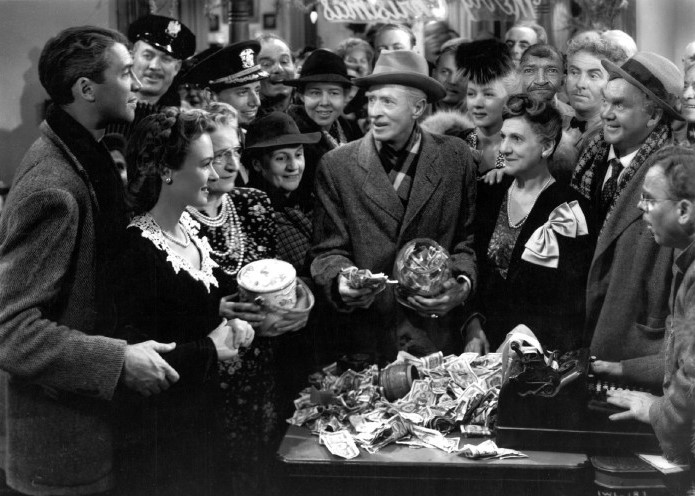 r owner. Nick in comparison to Martini is an abrasive and cold man.
Contrasts
Apart from the changes in the name and staff of the bar the overall interior is more or less the same. Scenes set in both of them take place on the night of Christmas Eve. The original timeline version does not have that many patrons as they are likely with their families. In contrast, the alternative timeline version has an abundance of customers.
This version also has a piano player which gives the bar a party atmosphere. It is hinted that more people have become alcoholics in this reality which is why so many more people are there. The changes in this place signal to George that without him the world would be a worse place. Eventually he is transported back to normal reality where the bar is once again owned and run by Martini.
---
---